No matter how carefully you plan your goals they will never be more that pipe dreams unless you pursue them with gusto. --- W. Clement Stone
Thursday, February 18, 2010
Yes, we still check email in 2010!
Read
Social Networkers Still Love E-Mail - eMarketer

David
+++++++++++++++++++++++++++++++++++++++++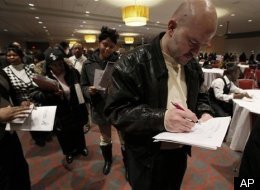 Well, it is just a sign that we have a really big, systemic problem(s). Very little job creation in the private sector, and government that can not sustain itself. It is quite a predicament - one that will take all of us working together to solve. Yes, the economy will come back to a degree, but not to the 2007 levels, and that is a long-term issue to have unemployment - and underemployment - rates as high as they really are today.
David
Read the Article at HuffingtonPost
+++++++++++++++++++++++++++++++++++++++++