No matter how carefully you plan your goals they will never be more that pipe dreams unless you pursue them with gusto. --- W. Clement Stone
Saturday, July 10, 2010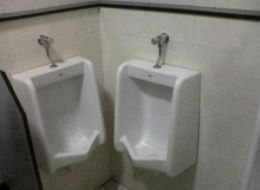 Proof why it is so very important to double and triple check your work!
Read the Article at HuffingtonPost
David
http://wyld-side.blogspot.com/
+++++++++++++++++++++++++++++++++++++++++
Image via Wikipedia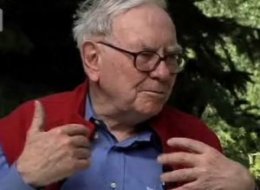 This should be required viewing in all our college classes, and for anyone thinking that they are too old, don't know enough about
computers
, etc. to get with the times. This is an inspiring video as it shows the ability to adapt and roll with changes - not to get stuck in a rut. The thought of
Warren Buffett
spending hours watching
YouTube
videos and actually
surfing
the Web - he does make it so easy a Caveman could do it (OK, a gratuitous
GEICO
mention - if they'll send me a check, please!).
Read the Article at HuffingtonPost
Really though, if Warren Buffett can discover the power of the
Internet
, everyone should be able to do so in their own lives and careers. Bet ya in 2-3 years he will be on
Twitter
and
Facebook
- or whatever comes after them!
David
http://wyld-business.blogspot.com/
Related articles by Zemanta
+++++++++++++++++++++++++++++++++++++++++