Image via CrunchBase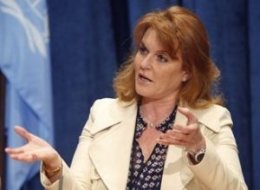 This could end up being a HUGE scandal - read:
Read the Article at HuffingtonPost
Do yourself a favor and watch the original
News of the World
(hey, now everyone's credible after the
National Enquirer
is up for a
Pulitzer Prize
for breaking the
Tiger Woods
' story):
http://www.newsoftheworld.co.uk/video/?vxSiteId=4a8b74c3-860e-48f4-a09e-9f2f93e9b1be&vxChannel=News&vxClipId=2160_823094&vxBitrate=300
You know, the
British
tabloids
and
mainstream
press will have a field day with this. And look for a major
government
investigation into how the royals handle their affairs - it could be the beginning of the end for the monarchy. This looks like it wasn't her first time - and if it involves the
Prince
, then it is indeed a huge scandal.
One to stay tuned for...(tha
nk goodness for those tiny cameras!!)



David http://wyld-business.blogspot.com/



+++++++++++++++++++++++++++++++++++++++++